Learning Objectives
At the end of this lesson you will know ….
Why you would use help texts

How to add help texts into Setup
Adding Help Text
If a field has help text, you will see an 'i' next to the field, and when you hover over it with your mouse, a help text window appears. This is a standard Salesforce feature but you, as Thynk Admin, can add help texts in Thynk.
Help texts are a great tool to remind your users what information is needed according to your SOPs, or if not SOPs, they can be just useful reminders.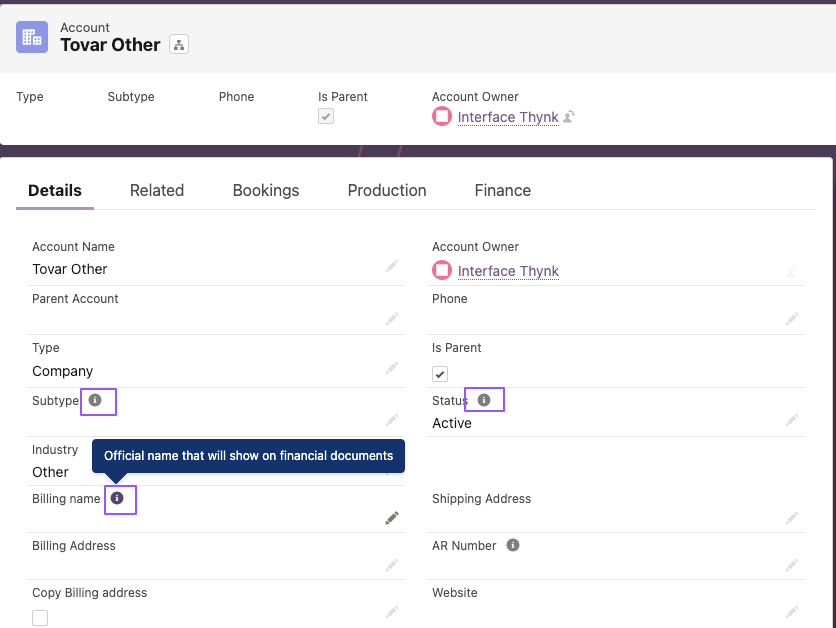 To add help text, follow these steps:
If it's the account page you need to add help text to, just open any account, and go to Setup > Edit Object if you see it. This takes you to the account fields. Go to Field & Relationships, find the field and 'edit' the help text field.
If you don't see the 'Edit Object', go straight to Setup > Object Manager > Accounts > Fields & Relationships. Find the field you wish to edit. In this example, let's type 'status' in the search bar and click into it.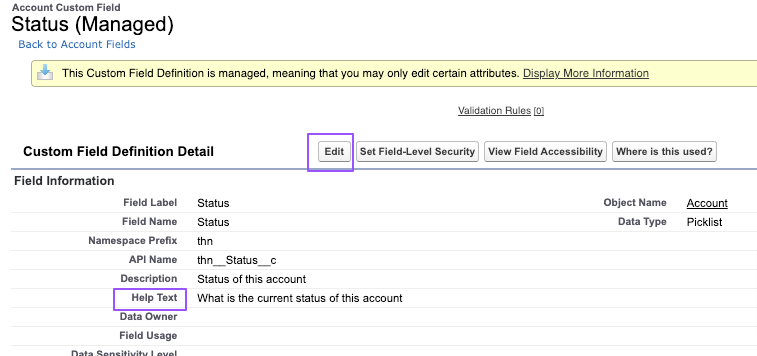 Click on 'Edit', which opens up a new window.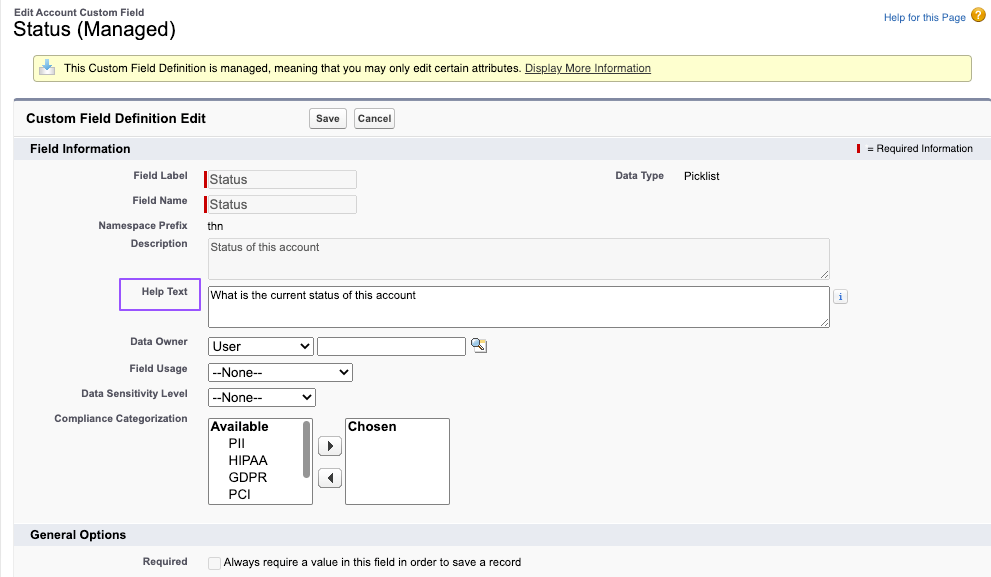 Here edit or enter your new help text (if there was nothing in there before) into the help text field. And 'Save'. If there was previously no help text on a field, after you add a new one here it will appear with the 'i' on the account screen.
Best Practices for Help Texts
While there is no requirement to add help texts, they are very useful for users if you are starting with a new system, or if you want to remind them of their SOPs for data entry.

Only the Admin can update help texts.