Reports make it easy to access and visualise data to make it insightful and actionable. Dashboard take it one step further, by pulling data from multiple reports and displaying it all side-by-side in the same window.
Dashboards are built with source reports, filters, and components.
Components
are the visual "blocks" of a dashboard. Each component is either a chart, gauge, metric, or table.
Because a dashboard is like a collection of mini-reports, you can (potentially) see many different charts, graphs, tables, and gauges all grouped together on the page. Here's your guide to the variety you might see within a dashboard and when to use it.
Filters let dashboard readers scope the data they see in the dashboard to a particular view.
Create a Dashboard with the Dashboard Builder
When you land on the dashboards page, you'll see the dashboards landing page. It's just like the reports page, and you can navigate through it the same way—using the menu options to sort for individual dashboards
(1)
or dashboard folders
(2)
with different sharing settings. To open a dashboard, all you need to do is click a title from the list
(3)
.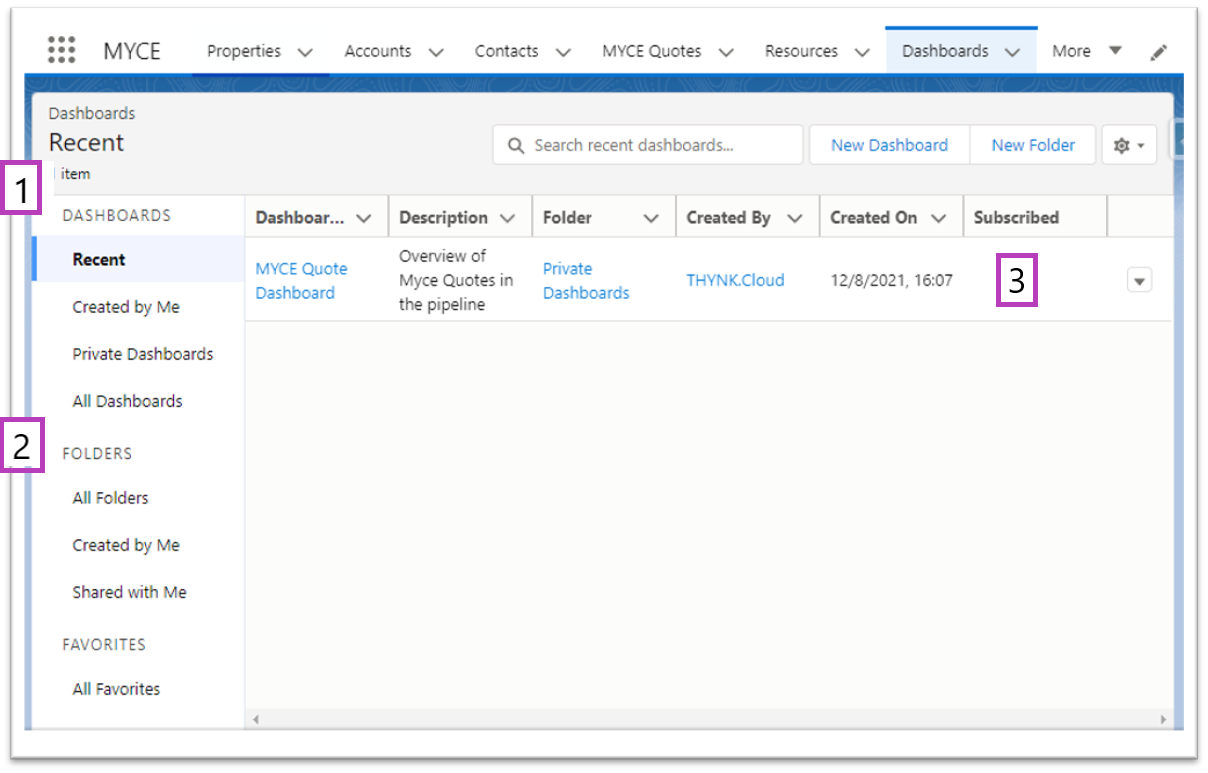 Before building a Dashboard, make sure you have previously created the source report containing the data you want to display. Be sure to store the report in folders that intended dashboard viewers can access.
1. From the Dashboard tab, click New Dashboard.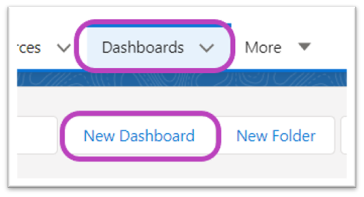 2. Enter a name for your Dashboard and optionally provide a short description.

3. Select a folder where intended users can access the dashboard (see note above). Private Dashboards is the default folder.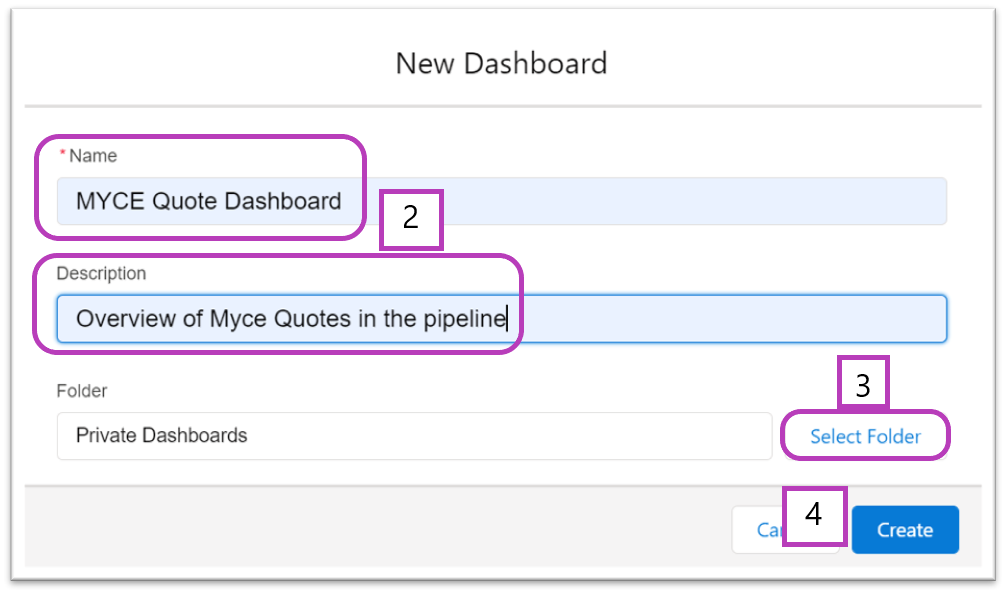 5. To add a component to the dashboard, click on '+ Component'.

6. Choose a source report for the component, then click 'Select'.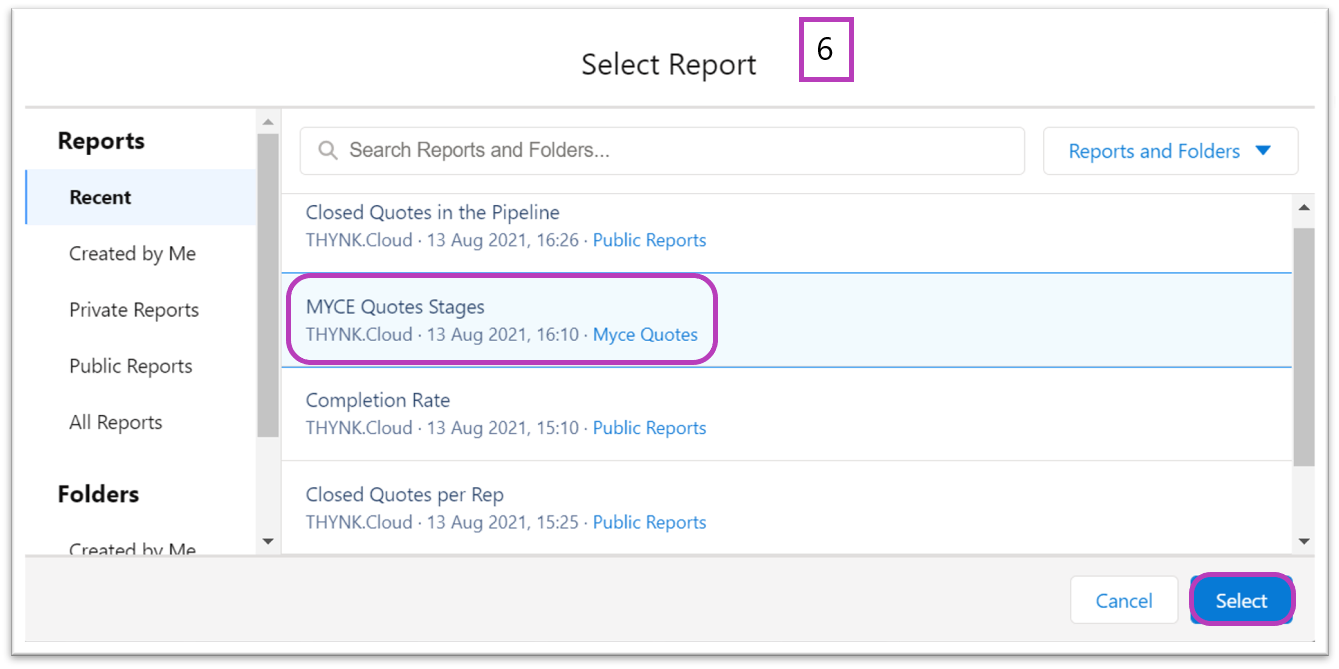 7. On the left hand side of the 'Add Component' window, s
elect a chart type in the 'Display As' section and customise how the component displays data. Confirm the title of you component, optionally you can add a subtitle and footer.
8. On the right hand side, you can see a preview of your component. Once the component is customised according to your needs, click on 'Add'.