How to change my Email and Notification Preferences ?

Receive email & notification alerts on the real time to manage efficiently your business.
You can choose to receive your notifications via emai

l by setting your preferences.




Click on the settings, in the menu below your name

To edit your email settings, as your email address (a) or add a signature at the end of your email (b) click on " My Email Settings"

To manage your notifications alert, click on chatter and then select which notification alerts you want to receive.


All the notifications you will appear on the top of the page on the bell sign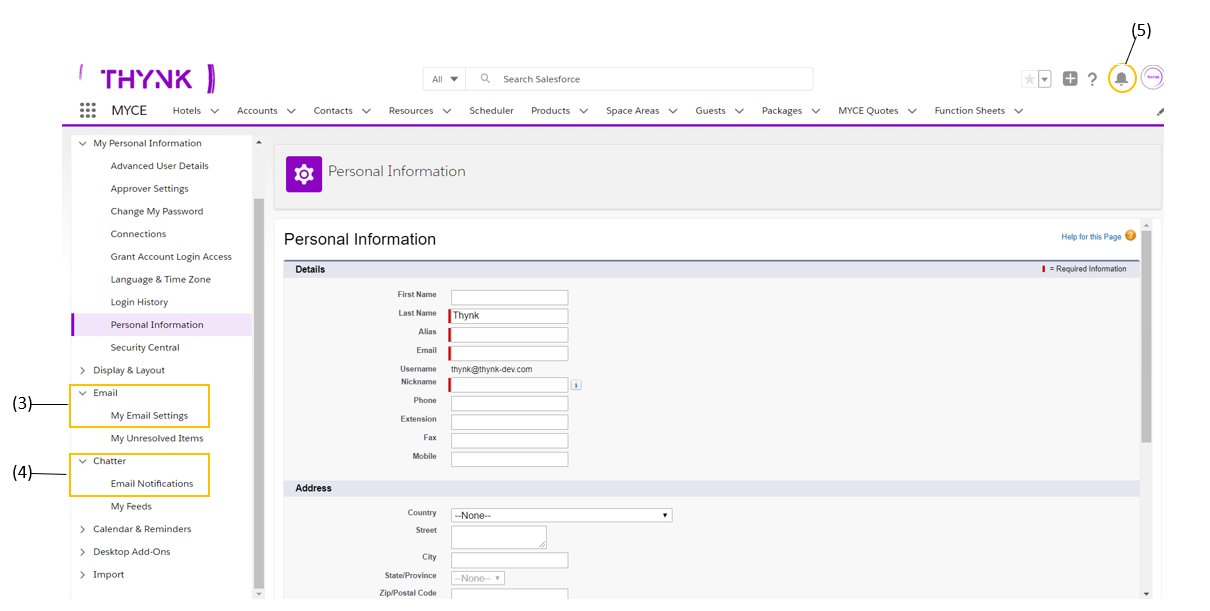 Do not forget to save any changes before leaving your page.
Related Articles

How to edit my Password?

When logged in, you can choose to edit your password. Click on your personal menu Select settings Select "Change My Password Follow the password instructions to chose a new password Save your changes before leaving the page Need some more help? Watch ...

How to edit an Existing Contact?

As salesforce user, you might edit your contacts and their information when needed. Keeping updated contacts allows you to be more efficient while managing your business. Click on Contacts Select the contact record you wish to edit You are now able ...

How to change the Billing Address?

You are able to edit the billing address of your accounts and contacts when needed to increase your performance and develop your customer base. To change the billing address of a contact, note that you have to follow the same steps! To edit the ...

How to edit a List View?

As a salesforce user, you can create and customize your list views. You can customize your list view to put forward specific criteria. When the list view is created click on the list view settings Click on "Edit a list filters" to select the ...

Start to work with Accounts and Contacts

Understanding Accounts and Contacts Objectives: Knowing the difference between an Account and a Contact and be able to define the terms. Know how to use: create and edit your Accounts and Contacts Develop your customer centric by building ...