How to Contact Thynk Support
Salesforce Support



One of the many benefits of using Thynk, is that you have access to many support options. As Thynk is based on Salesforce, you can take advantage of Salesforce Support by simply searching on your chosen search engine.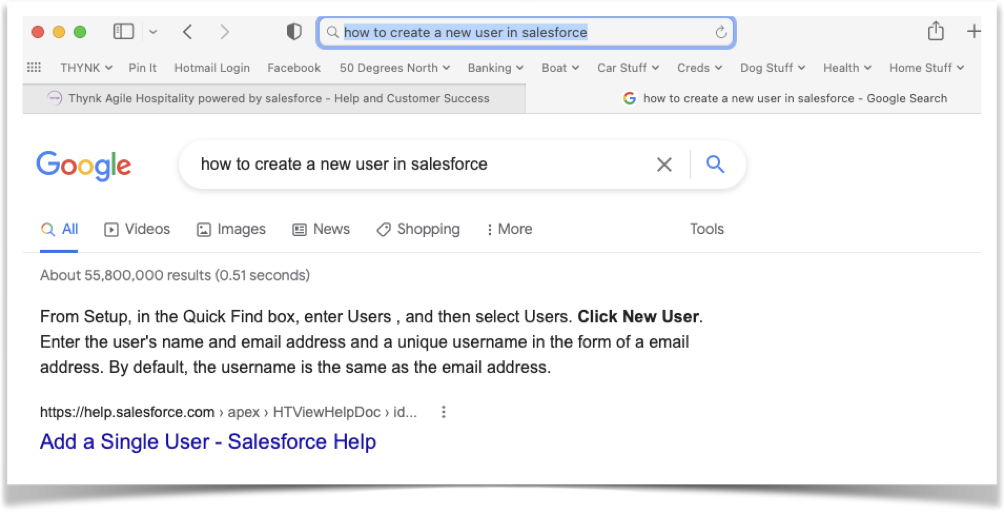 Thynk Support
However, if you have any questions on the Thynk application, please follow the steps below:
Ask for help from the Thynk power users in your property


Check with your Thynk Admin if they can help you troubleshoot. Your admin acts as 'Level 1 support', which means, they are the first person to ask for help. They should be able to troubleshoot most questions.

If you still need technical help, email your question and include the URL of the page that causes your error, and any screenshots of the error to support@thynk.cloud
Related Articles

How to Deactivate a Contact

Learning Objectives This article shows you how to …. Handle a contact who has left their company Deactivating a Contact We all know turnover happens in our industry a lot! Contacts move companies, they retire, or if they are lucky enough, decide to ...

Contact Listing Report

Report Overview Displays a list of contacts from a particular area or source depending on the report filters you choose Report Uses The sales team can use the report … To create lists for prospecting To create email blasts, such as special offers, or ...

How to Search for a Contact, Create a New Contact, and Edit an Existing One

Learning Objectives This article will show you how to…. Search for a contact Create a new contact Edit an existing contact Searching for a Contact Always, search for contacts before creating new ones so you don't inadvertently create duplicate ...

How to Move a Contact to Another Company

Learning Objectives At the end of this lesson you will know what to do when… A contact moves from one to another company Moving a Contact to Another Company We all know turnover happens very frequently. When a contact moves from one company to ...

How to Create your Account in Thynk University

Having a very customer centric focus here at Thynk, we feel strongly about being able to help our users, whether it's through our customer success and support teams, our quarterly 'Thynk it Through' events with our customers together with our product ...