All package components require the following information:
Name

Product

Start & End Time

Unit Price
Combo Products & Other can be added to Meeting Rooms if they exist on the package. All components except for Combo Products can be discounted.
Combo Products
Read more about Combo Products here. In our July product release we announced the availability of Combo Products in packages. The benefit of adding a Combo Product to a package line is that when generating contracts for customers, the combo appears as a single line, even if it is made up of many more components.

In the example below, lines 4-6 on the package can be represented as four package lines referencing 4 individual products.

Or they can be represented as 2 package lines representing 2 combo products. Each Combo Product would then contain the 2 product components.
An important note is that although Combo Products are now available, they are only available to add to new packages (meaning packages that have not yet been added to quotes). Additionally, once Combo Products have been added to a quote, they will no longer be editable.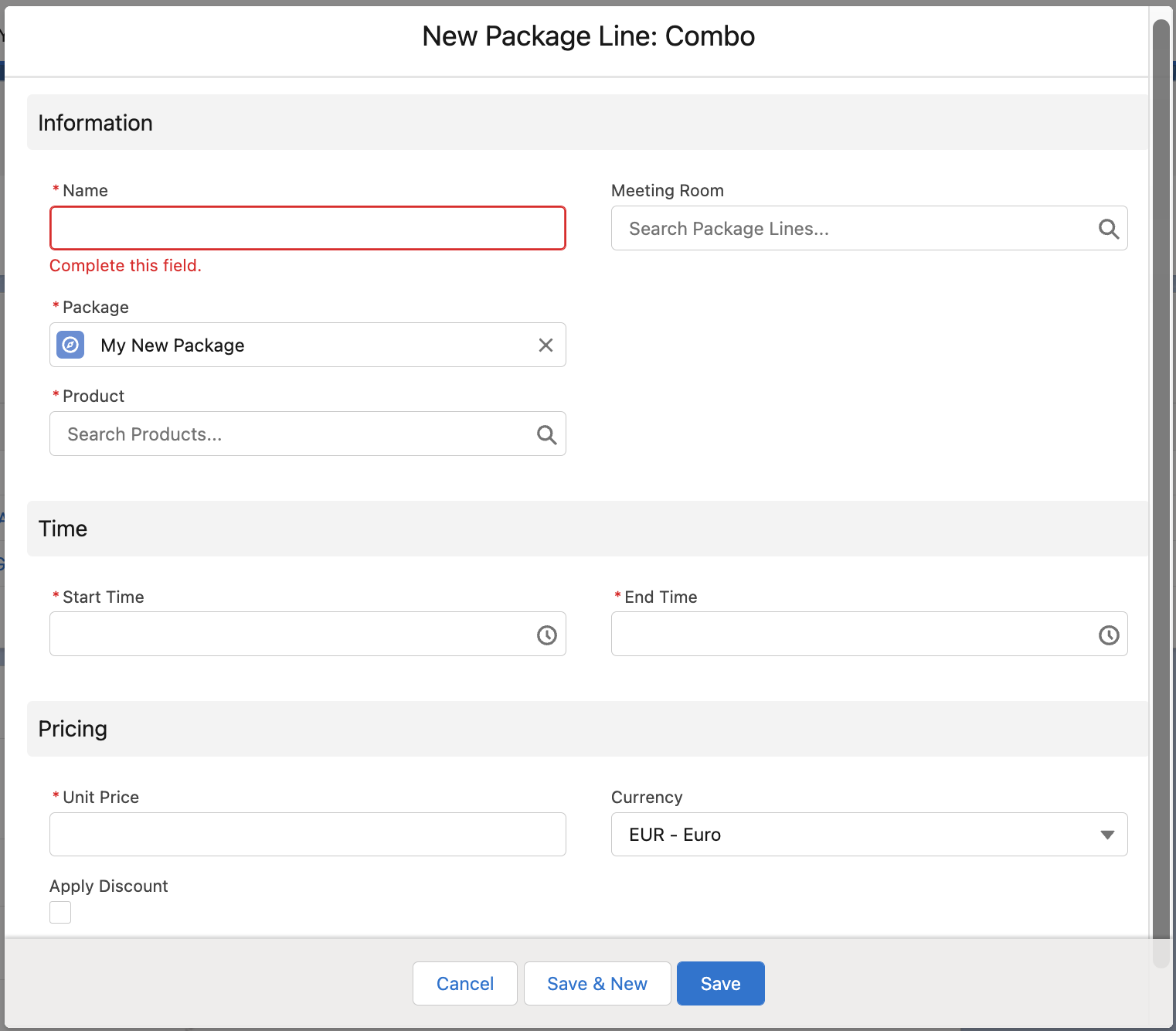 You'll notice when adding Combo Products to a package that there is no VAT category. This is because the VAT category comes from the individual product components that make up the combo.
Hotel Rooms
In addition to the information on Combo Products, the package component called 'Hotel Rooms' has some additional fields.
These include:
Type of Occupancy

Room Type

Rate

In versions released before September 2022, packages only supported hotel rooms of single occupancy. This is because packages are priced per person, meaning the Unit Price that is entered when adding a Hotel Room Package Line is the price that each person will be charged for the room, not the total cost of the room.
After September 2022's release, you can add packages of additional occupancy, with a few restrictions.
Only one hotel room may be added as a package line to all packages.

When adding packages to a quote, the Pax on the package must be a multiple of the occupancy type. As an example, if your package has double occupancy rooms, the Pax entered when you add that package to a quote must be an even number. If occupancy is triple, that Pax must be a multiple of 3.

Even for Custom Price packages, hotel rooms cannot be modified.
Meeting Rooms
Meeting Rooms contain three unique fields in packages: Function, Resource, and Master Meeting Space.
Once added to a package, package components of "Other" type and "Combo Product' type can also be tied to the meeting room.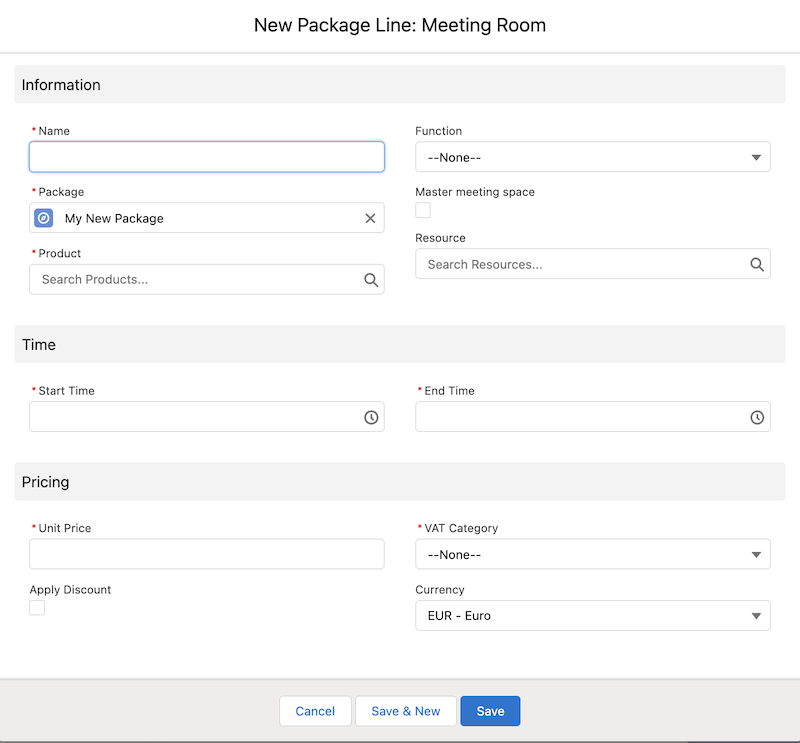 Other Products
The biggest difference for "Other" products is that Type still must be selected. The defaults are Food, Beverage, and Equipment. The product selection will be restricted by the choice of Type. Additionally, Other products have a field for unit- meaning the amount that is added. As you can see, they can also be connected to a Meeting Room.