Personalizing your Navigation Bar
Personalizing your Navigation Bar

Since everyone works differently THYNK allows you to customize your Home Page's Navigation Bar so it works for you.

From the Navigation Menu > click on the pencil icon

located on the far right of the navigation bar. The "Edit MYCE App Navigation Items" window will appear as shown:
Click on "Add More Items" to add items to your navigation bar. Search through your Favorites or all available items in your org, and

Choose what to add


You may reorder the navigation items by dragging the items upwards/downwards OR to remove items from the list, user can click on the corresponding X of the item selected.




Finally, click on 'Save' to keep the changes made to your navigation bar.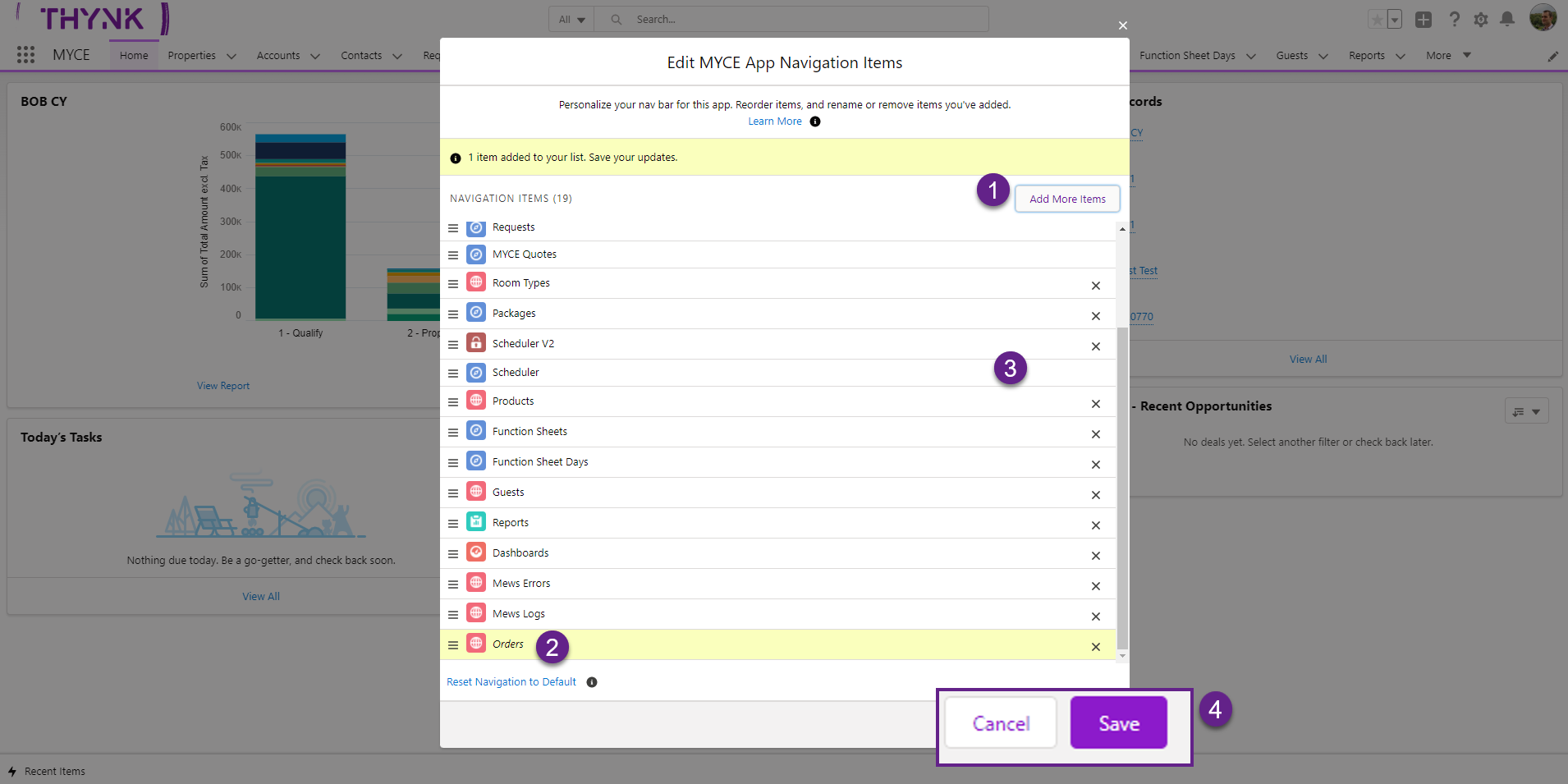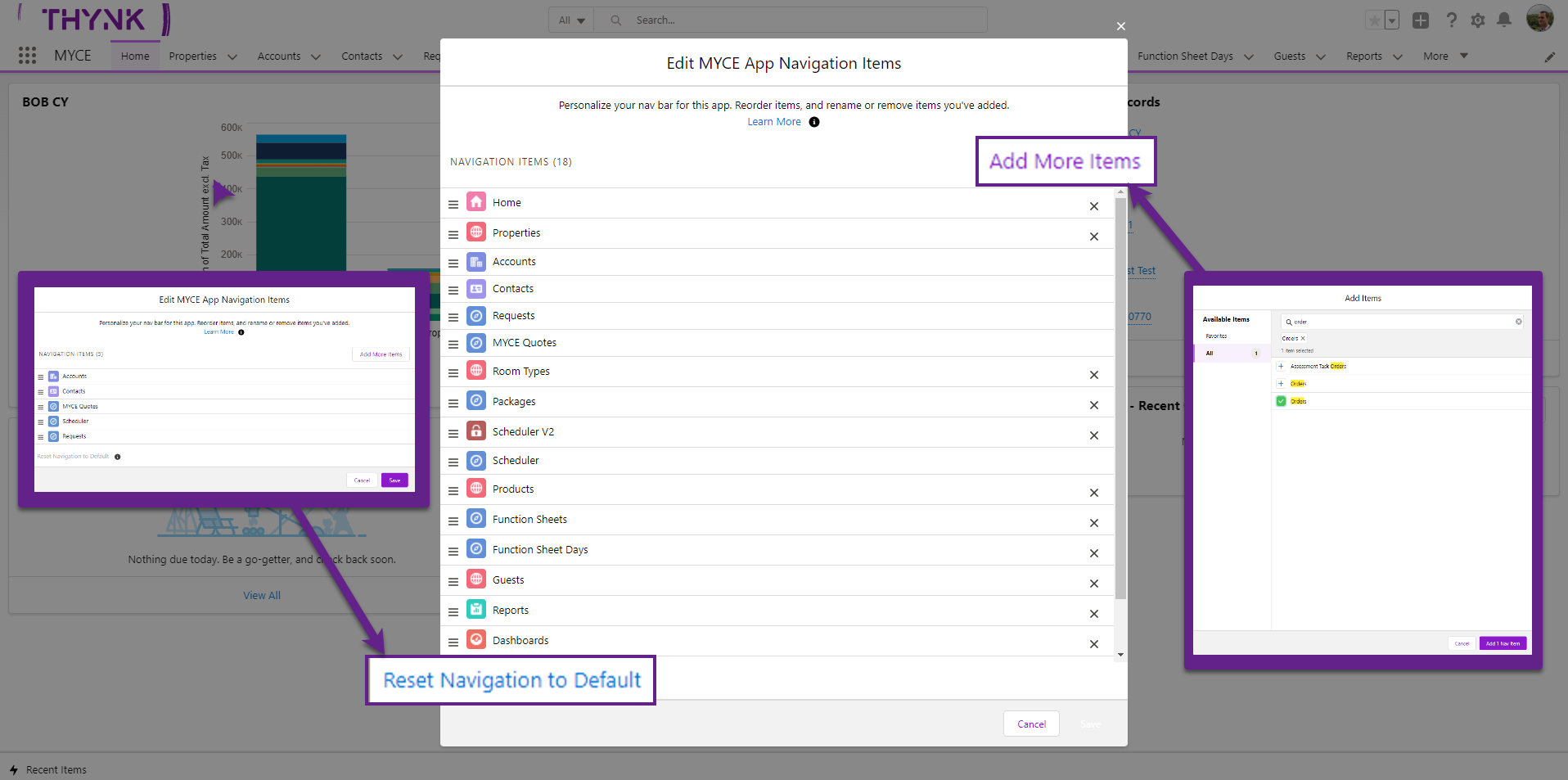 To reset the navigation bar to its original state, and to remove all user's personalized items, click on the "Reset Navigation to Default" hyperlink to open a window that feature the default setting. Click 'Save' to proceed with the reset.

References – Personalize the Navigation Bar in Lightning Experience
:
Related Articles

Navigation Menu and Components

Navigation Menu and Components This article is created to provide a quick overview of the navigation menu and its components. Some users may call this the 'home page'. Customizable Brand Logo - your company logo should appear here. App Launcher ...

Navigation and Tabs in Salesforce

Navigate easily through Salesforce thanks to the tabs and links at the top of each Salesforce page. If you are looking for a specific record (account, or contact etc), you can search using the 'quick find box' - see above. Looking for some ...

List Views

See a list of your records based on your own filters by creating a List View. A List View is a simple and very effective tool of Salesforce, which allows you to create a list of accounts, contacts, bookings, etc. yourself without having to create a ...

How to Create an Email Template

What is an email template? Email templates are amazing tools to help you save time, engage with contacts on a regular and personalised way, and ensure consistency in your communication to clients. There are two ways to create email templates in ...

How to Build a Report

Objectives Gather the information needed to build a report Create a new report using the Report Builder Report Requirements When you create a report, the criteria you enter is essentially a question you are asking, and the results returned are the ...