Start to work with the scheduler
Work more efficiently and save time by using our Scheduler!
The scheduler is made available to you in order to ease the creation and update of Quote Meeting Rooms.
It also gives a full view on all current booking across meeting rooms and properties in order to optimise the planning and the management of the options.
Quote Meeting Rooms are Resources (ie. actual rooms) being booked as part of Quote.
A Quote Meeting Room is a booking of the Resource from a specific Start Date / Time till End Date / Time, that is added to a Quote.

Create easily clear and detailed quote meeting rooms.
Create easily clear and detailed quote meeting rooms.




You can choose to have a Daily, Weekly, Monthly or Custom date range overview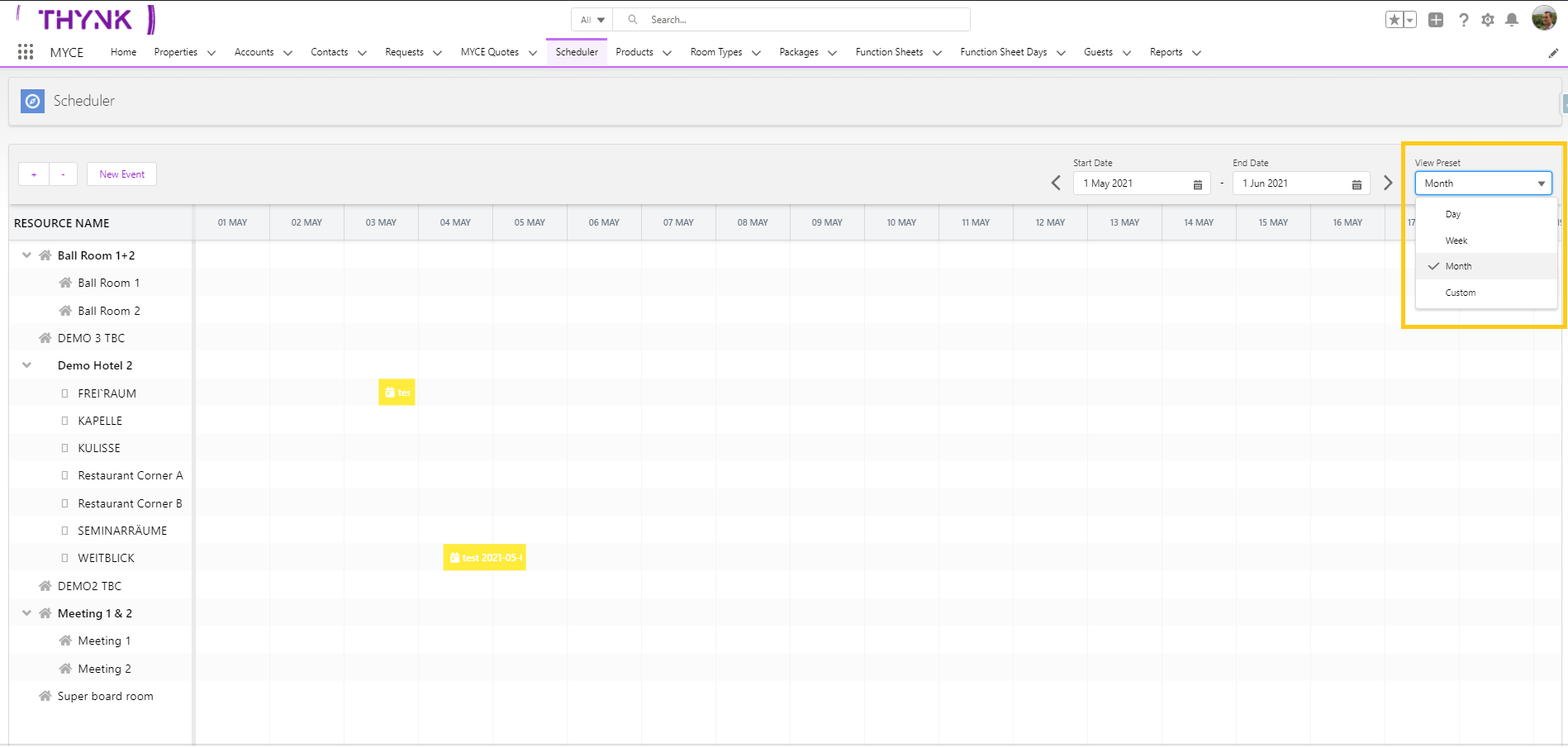 3. To create a new Quote Meeting Room, click on the 'New Event' button
4.
Fill the information needed to create your new appointment or event
Name


MYCE Quote (mandatory) - Quote the Meeting Room booking will relate to


Resource - the actual room being booked


Number of people


Reservation Status: Optional, Confirmed or Cancelled


Start and End date & Time
5. Save your changes and you are done.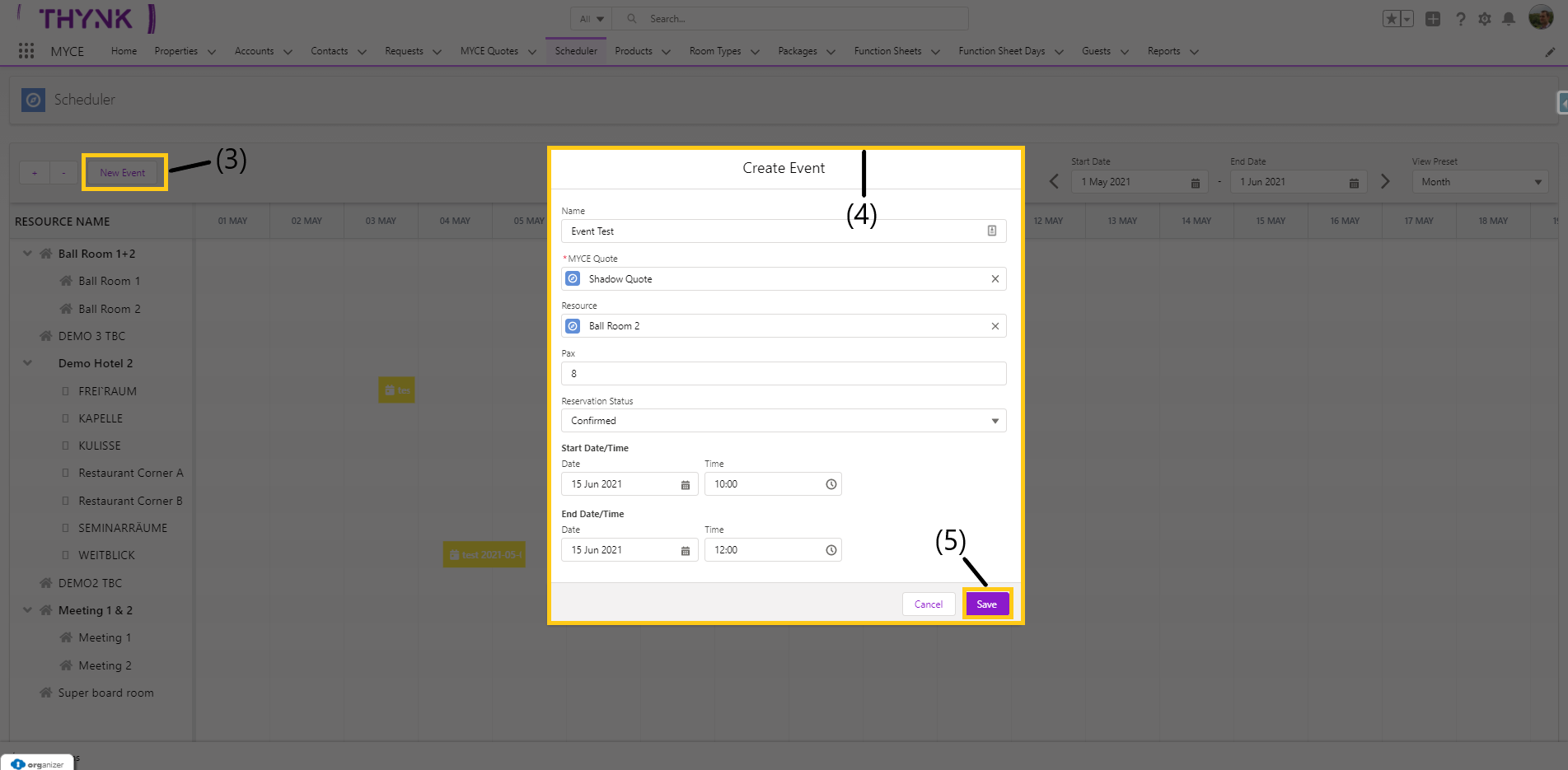 Congratulation! Now, you are ready to create easily appointments in your scheduler!
Related Articles

How to create a New MYCE Quote?

As Salesforce user, you can create MYCE Quote for each deal in progress. Your MYCE Quotes will help you to manage more efficiently your business. If you have doubt about the MYCE Quote meaning, feel free to refer you to the What is a MYCE Quote ...

What are the MYCE Quote proposal stages?

When creating your MYCE Quote, you will go through three different steps. You can classify your stage and determine if the stage is completed or not. The three proposal stages are: Qualified Proposed Closed Let's go deeper in the proposal stages: ...

How to create a Package?

As Salesforce user, you can create packages and use them in your MYCE Quote. First click on the little arrow of the Packages object Select new package From the New package creation window, fill the information Name Hotel Currency Description: add a ...

Navigation and Tabs in Salesforce

Navigate easily through Salesforce thanks to the tabs and links at the top of each Salesforce page. If you are looking for a specific record (account, or contact etc), you can search using the 'quick find box' - see above. Looking for some ...

Start to Work with Accounts and Contacts

Understanding Accounts and Contacts Develop your customer centric by building customer relationships and collect data to adapt your offer with customer expectation. Through the Thynk environment, gather all customer-useful data by using accounts and ...