As Salesforce user, you will create all group (MICE) bookings in THYNK.

'MYCE' Quotes are your MICE (Meetings, Incentive, Conferences, Exhibitions) group bookings. You can track them through four different proposal stages:
Qualified




Proposed




Tentative




Closed
MYCE Quotes contain details about your booking such as the account information, contact for the booking, guest rooms blocked, function rooms, commissions,
packages
etc.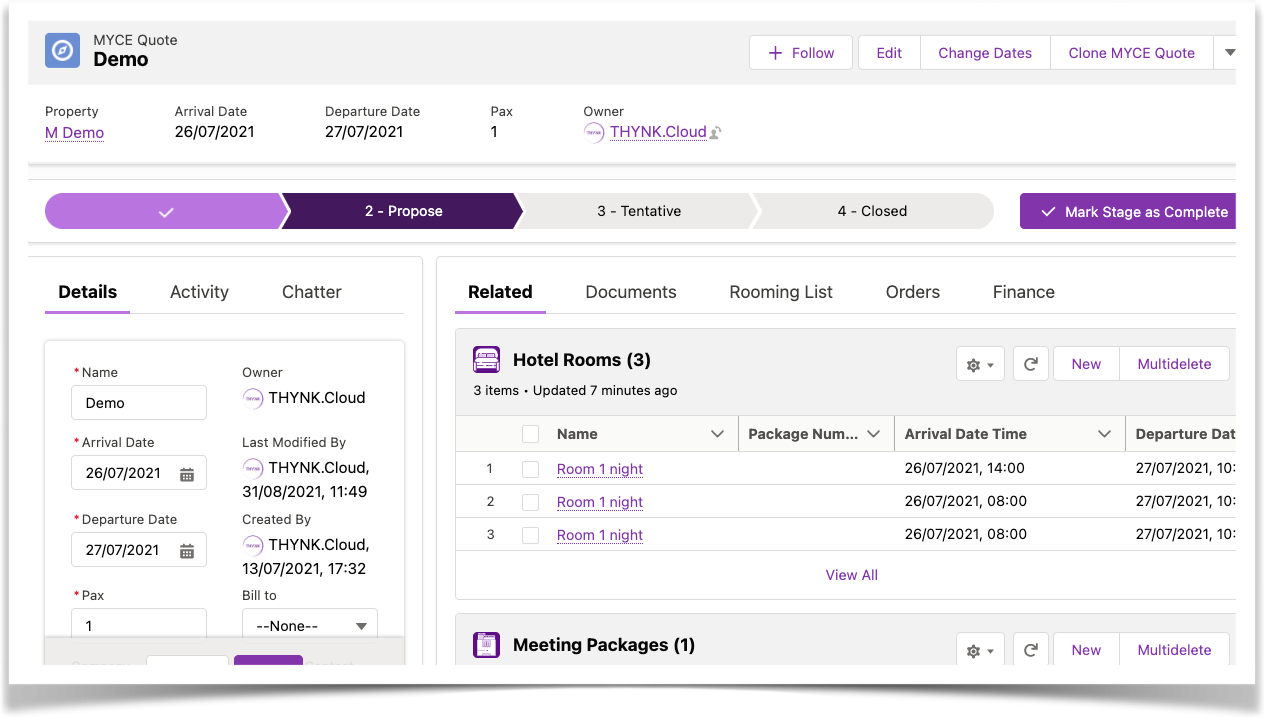 As your booking progresses through the proposal stages you can:
Add products and attach files, such as contracts or data sheets

Log calls you make

Use Notes to jot down things during customer meetings

Create tasks for key activities and calendar events for client meetings




You can communicate with your team using Chatter




Because your hotel team use the same shared THYNK database, it is important to always keep the MYCE Quote updated with the most current stage, and the correct meeting details.